The new GP8-SC download consists of :
More than a dozen applications and 4 manuals.
> Stress Tests, Relaxation & Mindfullness Scripts
> Somatic Biofeedback Apps -EG, Temp, SC
> Resonance Freq & HRV Training
>EMG Apps
>EEG Neurofeedback Apps

* Applications have been simplified to encourage supervised home use.

EMG, ECG, EEG, Temp, SC and Resp sensors will be needed.
> Switch between EMG, ECG and EEG apps.
> Use SC, Temp and Resp as needed

Small, and flexible.
* Fits in a big pocket or purse.
* Battery operated and optically isolated.
Works on modern Win 8.1 PCs.
Tested and works well on pre-release Win 10.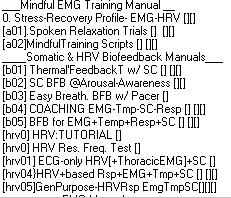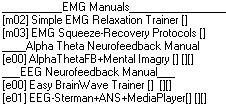 UPDATE HISTORY"
New for 8-24-15: Stress Profile audio problem on some computers: fixed.

New for 8-21-15: Simplified Start sequences.
b04: fixed Temp signal measurements.

New for 8-11-15: First full program presentation.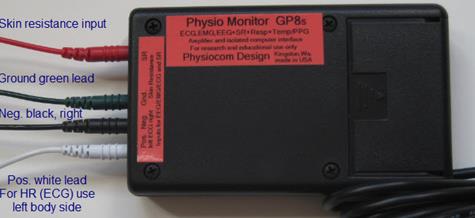 NEW WINDOWS DOWNLOAD TEST : Try this...: